Kitsch Cache will be at Licensing Expo 2014!
Come visit Pamela McCleave, Vanessa Gonzalez and I at the Orchid Lounge Cafe in the mornings and Mizuya in the afternoons.
We'll be showing the latest and greatest from Tentacle Kitty and Artists of Rock.
To set up an appointment, please contact Morgan Ward at morgana@kitsch-cache.com or
510-227-6154 or Vanessa Gonzalez at vanessa@kitsch-cache.com or 310-866-1242.
Here are some of the fabulous properties we will be representing at the show:
Artists of Rock
Tentacle Kitty – www.tentaclekitty.com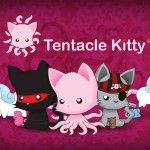 Tudal Winery-Icons Series –http://cerruticellars.com/our-wines#icon